MoMENtum Men's Ministry
This ministry is designed to both engage men in the work of the Lord, as well as minister to their spiritual needs. We have quarterly meetings and outreach projects.
Man Camp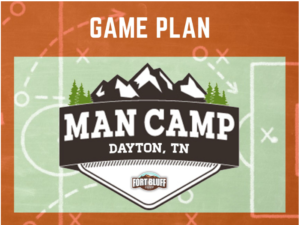 The men of Floyd Road Baptist Church are encouraged to come together for a weekend getaway at Fort Bluff Camp in Dayton, TN April 12th-13th, 2019. The cost is $85 per person. Price includes three meals, sessions, activities & housing. Contact Bro. Richard Metcalf for more information.
Behold, how good and pleasant it is for brethren to dwell in unity.
Psalm 133:1
Floyd Road Baptist Church | 3996 Floyd Road, Austell, Ga 30106