Each year our church serves our community with the Pencils and Prayers Back-to-School Fair! Our next Pencils and Prayers is scheduled for Sunday, August 9, 2020.
Registration is now Closed for our 2020 event
As each new school year begins, we want to make sure our community students have the tools they need to be successful. This year we will be giving away basic school supplies using curbside pickup to maintain social distancing.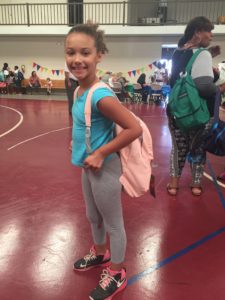 If you are interested in donating supplies for this outreach, please contact our church office at 770.941.9388 or visit our Amazon Wish List and purchase needed items from there.
Don't forget to check out all the ministries we have to offer for the children and youth in our community.
Floyd Road Baptist Church | 3996 Floyd Road, Austell, Ga 30106