If you are in middle or high school, we'd love for you to be a part of Illuminate Youth!
Please note, all youth activities are currently being held virtually via ZOOM in light of COVID-19. We trust you understand our abundance of caution for our youth and volunteers. The youth is meeting Sundays, Wednesdays and Thursdays at 8PM on Zoom. Contact Bro. Richard for more information.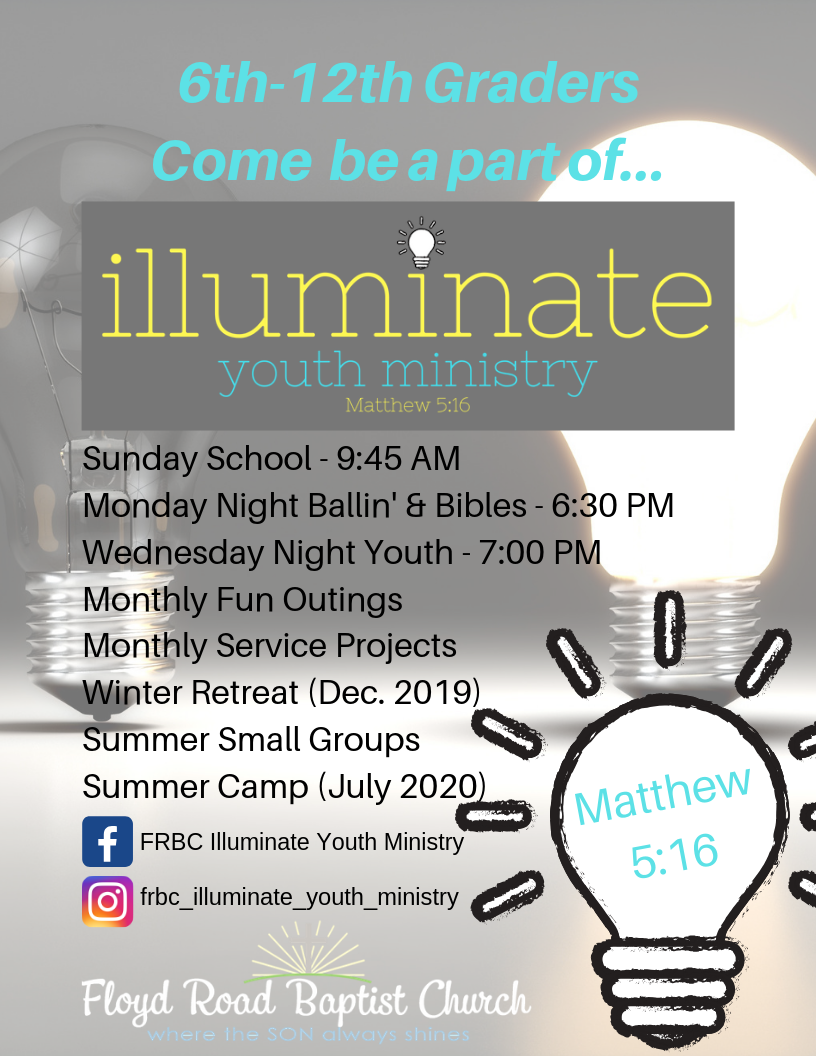 Monday Night "Ballin' & Bibles" in the FRBC Cape Center during the Cobb County school year

Wednesday Night Illuminate Youth Gathering

Monthly Outings

Monthly Service Opportunities

Winter Retreat

Mission Trips
For more info, contact Bro. Richard Metcalf at 770.941.9544 or send him an e-mail
"Let your light so shine before men, that they may see your good works, and glorify your Father which is in heaven." Matthew 5:16 KJV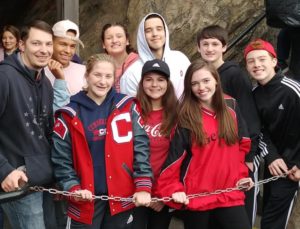 Your youth's safety is of the utmost importance to us. Every youth volunteer and staff member at FRBC undergo a thorough background check.