If you are in middle or high school, we'd love for you to be a part of Illuminate Youth!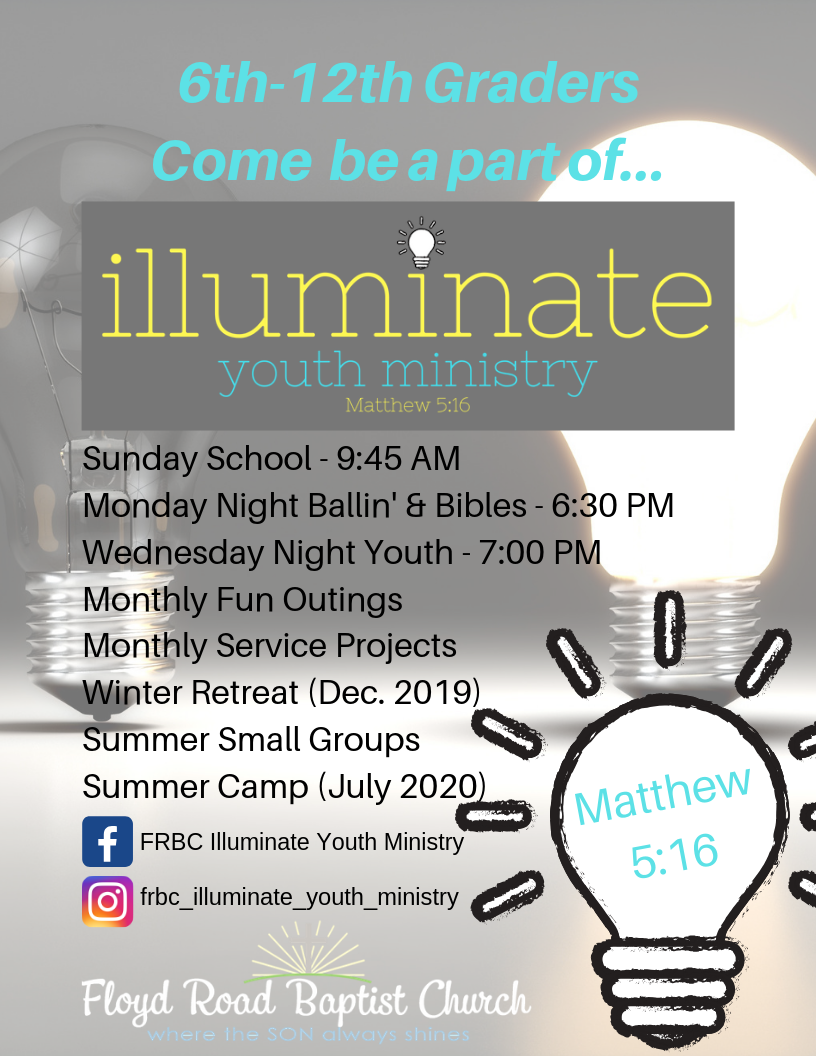 Monday Night "Ballin' & Bibles" in the FRBC Cape Center during the Cobb County school year (Ballin' & Bibles is currently on hold in light of COVID-19)

Wednesday Night Illuminate Youth Gathering (in-person and via Zoom)

Monthly Outings

Monthly Service Opportunities

Summer Camp

Winter Retreat

Mission Trips
For more info, contact Bro. Richard Metcalf at 770.941.9544 or send him an e-mail
"Let your light so shine before men, that they may see your good works, and glorify your Father which is in heaven." Matthew 5:16 KJV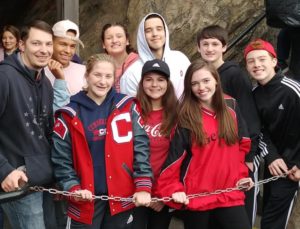 Your youth's safety is of the utmost importance to us. Every youth volunteer and staff member at FRBC undergo a thorough background check.