Each year we hope to bless local families with boxes of Thanksgiving food and other non-perishables prior to the Thanksgiving holiday.
If your family is interested in signing up for a food box, online registration is open now to pick up your box on Friday, Nov. 22, 2019 from 6:30 PM-7:30 PM!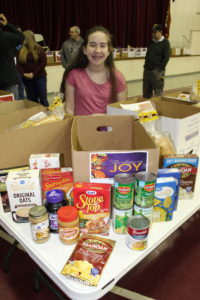 Please note that food boxes will be given out on a first-come-first-serve basis and priority will be given to those who register. Once registered, please make every effort to pick up your box between 6:30pm and 7″30pm on the announced date. If you are not able to pick up your box during the designated time, please contact us to schedule a different pickup date. In order for us to meet the needs of as many families as possible, if we do not hear from you and your box is not picked up during the designated time, we will give it to the next family that is inquiring about it. Thank you!
If you are interested in donating food for this outreach, please contact our church office at 770.941.9388.